Explosive-proof Pipeline Heater
Product Detail
Product Tags
Pipeline heater is a kind of energy-saving equipment that pre heats the material. The pipeline heater can be divided into two modes: one is to use the flange type tubular electric heating element inside the pipeline heater to heat the conduction oil in the reactor jacket in the pipeline heater, and transfer the heat energy in the pipeline heater to the chemical raw materials in the reactor inside the pipeline heater Another way is to insert the tubular electric heating elements in the tubular heater directly into the reactor in the tubular heater or evenly distribute the electric heating tubes around the wall of the tubular heater. This mode is called internal heat type of pipe heater. The internal heating type of the pipeline heater has the advantages of fast temperature rise and high efficiency.
When pipeline heater through electricity will appear self-heating effect, causing the solvent or water molecules in the pipeline heater to evaporate. The heat generation of the heater is uniform, thereby avoiding the deformation and qualitative change of the pipe heater due to the degree of thermal expansion, so that the material appearance, physical and mechanical properties, fastness and color of the pipe heater are kept intact.

Pipeline heaters are widely used in automotive, textile, printing and dyeing, dyes, paper, bicycle, refrigerator, washing machine, chemical fiber, ceramics, electrostatic spraying, food, food, pharmaceutical, chemical, tobacco and other industries to achieve ultra-fast drying of pipeline heaters. purpose. The pipeline heater has good radiation effect, the pipeline heater has obvious power saving, and the advantages of use and maintenance are convenient. The heating of the pipeline heater is also particularly suitable for the large-scale drying room, oven and water drying tunnel of leather machinery.
*Switching function of heating power and it can be customized;
*The temperature can be adjusted freely at RT- 800 °C;
*Automatic exhaust when starting up;
*Delay cooling when shutting down,and it can be customized;
*Multipoint temperature control and it can be customized;
*Pressure detection and alarm;
*Temperature detection and alarm;
*Our heater are with explosion-proof, they can be OEM.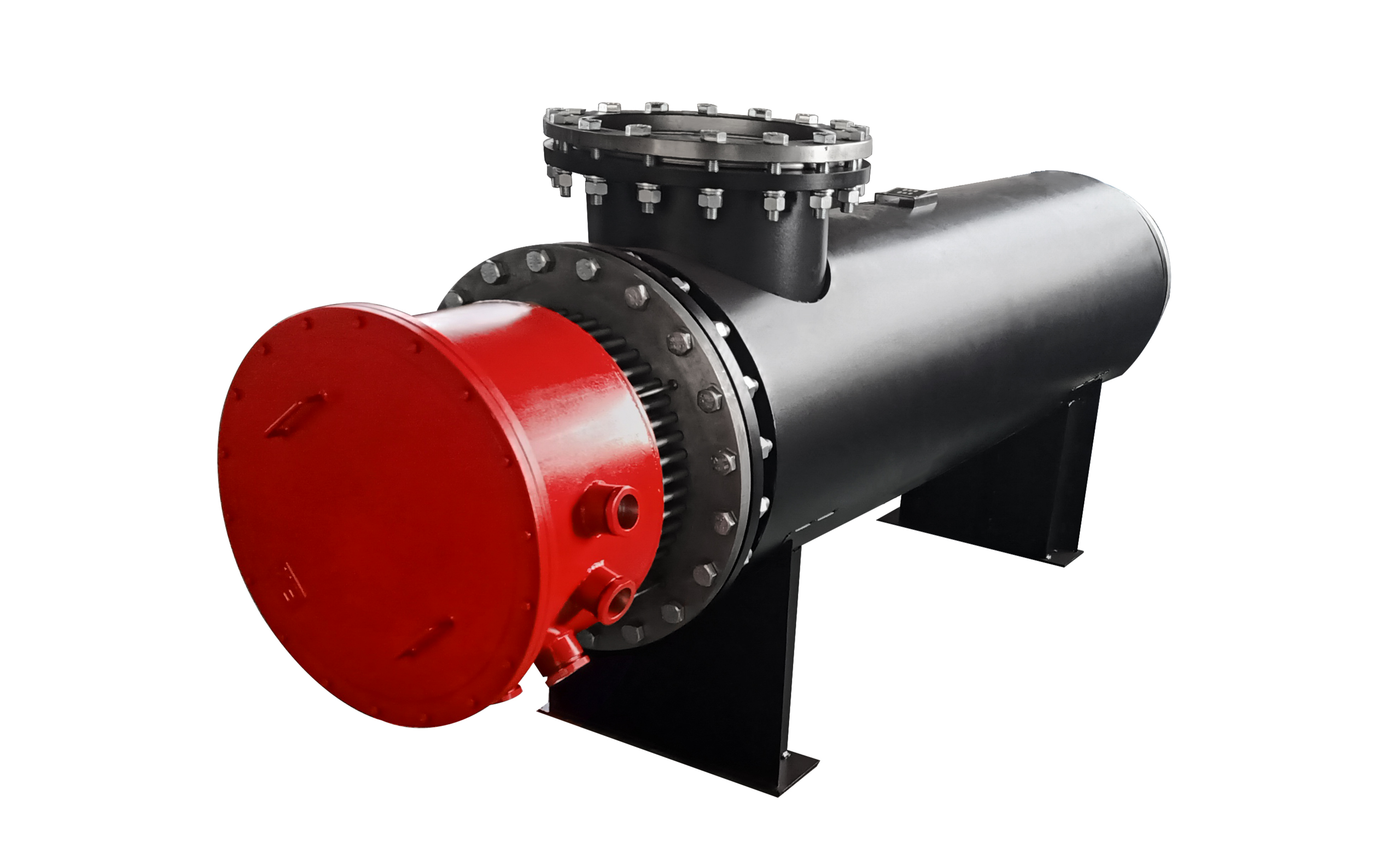 ---
Previous:
Hot Air Heater for Drying Room
---
Write your message here and send it to us